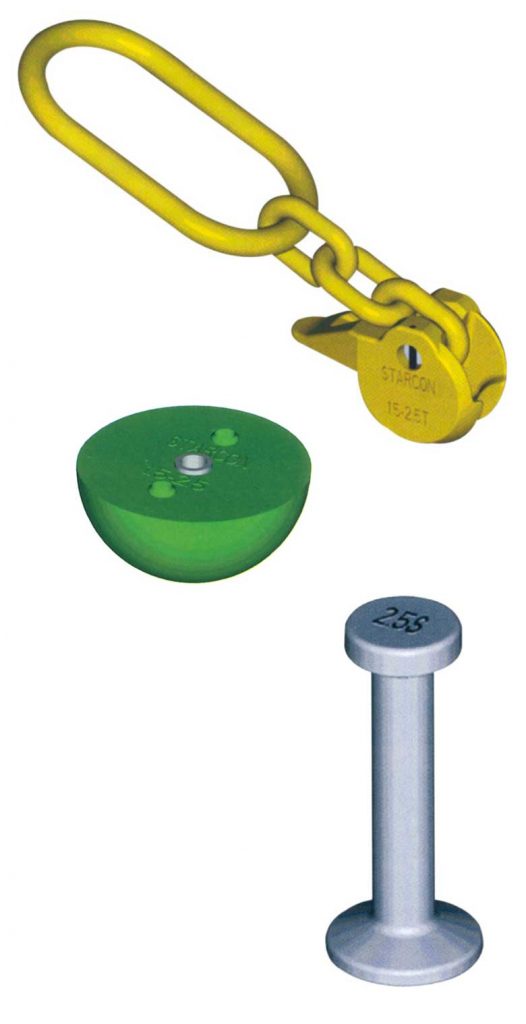 Landcon is the North American distributor for the Starcon Anchor System. The entire line of Starcon lifting products, which we import from Denmark, consists of a complete lifting program for handling concrete panels and pipes: Starcon Anchors, Starcon Lifting Eyes and Starcon Formers are available for safe load ratings between 1T and 20T.
The Starcon Anchor System has been thoroughly tested, is well documented, and meets all demands for quality and safety. It can be used in combination with other systems, provided that the products meet the same demands as the Starcon products in regards to material, strength, and dimensions.
The Starcon Anchor System goes through an extensive quality control program before the products leave the factory. Starcon is ISO 9001-2000 certified and covered by a worldwide insurance policy.
In addition we have experienced engineers who are able to calculate choice, position, and lifting strategies for the Starcon Anchors. This service is offered to our customers free of charge.